SS&CCV
SS&C/DNA VERIFY AUTHENTICITY
Verify and validate the Smith & Sons Collectibles Certificate Verification ID code (SS&CCV) using the search field below. If found in our database, the collectible's details will display. Always confirm / check certification numbers for collectibles when purchased online after invoice / receipt.
Smith & Sons Collectibles Registry Search
Please enter a search keyword


Note: For security reasons this page can only be accessed from the Home Page https://collectible.net.au
Note: Hardcopy Example Below ....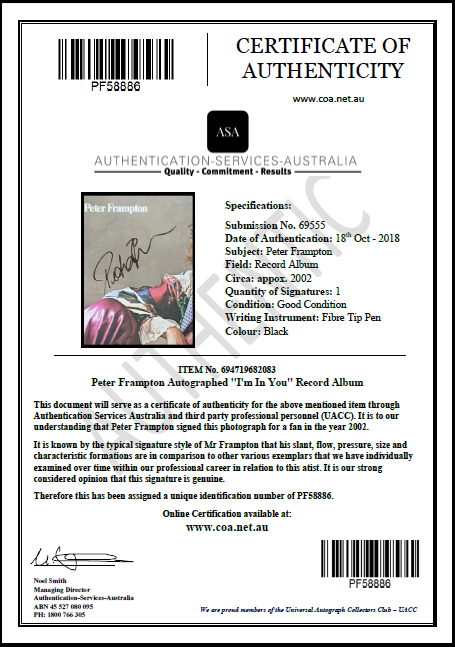 38
Loading